Fancy a chilled drink on your arrival??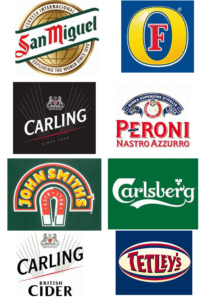 Drop your bags and have a nice cold drink in you hand within 5 minutes, even quicker if you are an expert at pulling pints.
Not sure if you've seen that we offer a beer package which is a beer pump fully set up ready for your arrival so you can enjoy a nice chilled pint when you arrive. A bit like your very own pub. We can offer this at both Trefonen House and Hyfryd Le and have a range of beers or lagers we can supply. (we are licensed to sell alcohol)
The beer package has been very popular over the festivities and all the guests that have hired the pump have loved it.
Here's a few reason to hire the beer pump:
It saves multiple trips to the shop
Saves space in the fridge
Cuts down on waste and recycling
You own pub for your stay
It's good fun!!
Here's what the guests thought:
'Loved the beer pump, great for people who drink draft beer instead of bottles or cans. I would 100% recommend it! It was so much less mess and felt like a great treat!' Amber, Hyfryd Le
'I couldn't recommend the beer pump enough we all loved it and had all pulled a cold pint before our cases were out of the car! It takes away all of the stress of the first night as we already had our ale taken care of and it was fantastic value for money and lasted through to our last day.' Kate, Trefonen House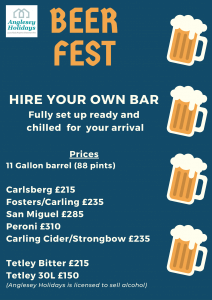 Click here to see our beer pump prices.
Not a beer lover?
Chilled Prosecco and wine also available ready to pop open!
Feel free to get in touch to discuss you requirements.